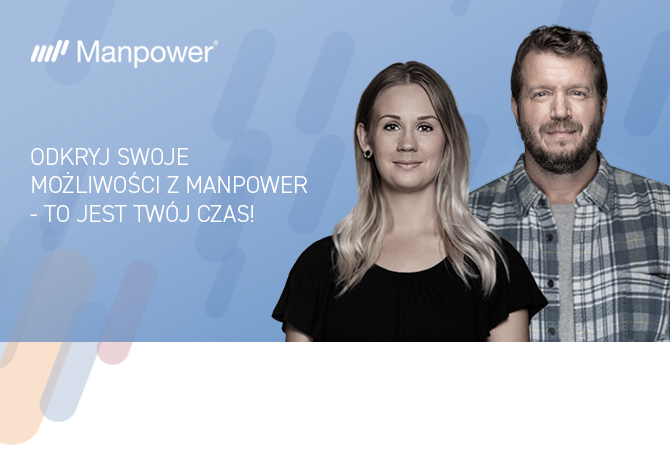 Miejsce pracy: Piła
Manpower (Agencja zatrudnienia nr 412) to globalna firma o ponad 70-letnim doświadczeniu, działająca w 82 krajach. Na polskim rynku jesteśmy od 2001 roku i obecnie posiadamy prawie 35 oddziałów w całym kraju. Naszym celem jest otwieranie przed kandydatami nowych możliwości, pomoc w znalezieniu pracy odpowiadającej ich kwalifikacjom i doświadczeniu. Skontaktuj się z nami - to nic nie kosztuje, możesz za to zyskać profesjonalne doradztwo i wymarzoną pracę!
Dla jednego z naszych klientów poszukujemy osoby na stanowisko:
Pakowacz - lekka praca siedząca
Miejsce pracy: Piła
| Numer ref.
PAK/037/DDT
Oferta:
Stabilne zatrudnienie w firmie, będącą liderem rynku elektronicznego
Praca w przyjaznej atmosferze
Atrakcyjny system premiowy (premia frekwencyjna, regulaminowa, wynikowa)
Opiekę konsultanta Manpower podczas całego okresu zatrudnienia
Pakiet Manpower Premium (karta multisport, prywatna opieka medyczna, ubezpieczenie grupowe) i szereg zniżek u naszych partnerów
Wymagania:
Zaangażowanie
Gotowość do pracy w systemie 4 brygadowym
Nie wymagamy doświadczenia - wszystkiego cię nauczymy
Zadania:
Pakowanie lamp do kartonów
Dbanie o porządek na miejscu pracy
Oferta dotyczy pracy tymczasowej
Nr referencyjny PAK/037/DDT